Credit unions offer an alternative to traditional banks and building societies for saving and borrowing. They can sometimes beat the rates on the high street. We explain how to find a credit union, how they keep your money safe, and when you should use them.
A credit union is a community savings & loans provider
Traditionally, credit unions have been small, non-profit financial organisations set up by members with something in common to benefit their community. That common factor may be living in the same town, working in the same industry (eg, the Police Credit Union) or belonging to a particular trade union.
Many credit unions are professionalising, having moved away from the man and his ledger in the church hall collecting savings and offering loans. Many now offer products online, and most have some form of commercial premises.
Credit unions are for everyone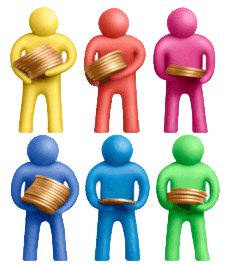 They're there to provide a financial community. The idea is that members mutually benefit as there's no profit for third-party shareholders.
This can often mean helping those who can't get access to ordinary bank products; a lifeline in less well-off communities for folks grappling with their finances. Plus, they can be a welcome alternative to payday loans or doorstep lending.
Generally, to become part of a credit union, you need to share a 'common bond' with other members - whether living in a particular area or being in a certain profession. Once you're a member, you can become involved in decision-making by attending AGMs or other member meetings. Some of the smaller credit unions may also be looking for help to run it. Halton Credit Unions common bond can be found below.
You can also usually stay in the union if you're not in the bond anymore, for example if you move house or job, although smaller unions may not have the resources to be able to deal with this. Organisations, as well as individuals, can now join credit unions too.
source